One of the many services which make us stand out from the competition is our guaranteed rent in Kensington and Chelsea. We also offer this service in Islington, Southwark, Greenwich, the City of Westminster and all other London boroughs. This scheme gives you the security and peace of mind that comes with having a guaranteed monthly income from your property. As your local authority's preferred supplier, we are able to guarantee rent on any property throughout London.
Offering premier services throughout the UK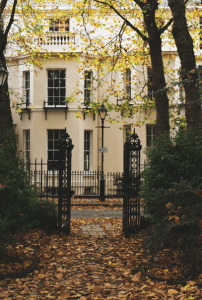 We do not only offer this service within the confines of the capital, but on any property throughout the whole of the UK. From the smallest studio flat to an entire block of apartments, from a sprawling period property to a newly-built house, we can help. We will guarantee your rent for any period of time up to ten years. This leaves you free of the worry that comes with wondering whether your rent money will turn up every month.
This scheme is fast and convenient, with payments starting just 24 hours from the day you sign up. This is the perfect option for landlords who are concerned about unreliable tenants. This also includes those who worry that their property may be left unoccupied. The rent will be paid every month, regardless of whether the property is empty or not. We can not only provide you with the rent, but also a full management service. This encompasses repairs and maintenance, dealing with tenants, arranging inspections and viewings, and much more.
Get in touch for guaranteed rent in Kensington and Chelsea
At the end of the scheme, your property will be returned to you in its original condition. You will be free to sell it on or go through with any other plans you have for your portfolio. It has never been easier to enjoy the security of guaranteed rent in Kensington and Chelsea. So, get in touch with Finefair to speak with us in more detail about our services.