Finefair is a business that believes in setting the highest standards and achieving them too. This is the case for all of our services. Because of this belief, we have become the number one guaranteed rent company Chelsea has. Both the private and public sectors gain a great deal from working us. You can do too if you decide to work with us.
Everyone wants to be part of our schemes
These days, our guaranteed rent schemes are the ones every investor and landlord wants to be part of. We have made guaranteeing investments a straightforward task. In addition, our status as the preferred supplier of many local authorities in London allows us to supply the finest guaranteed rent. In addition to assisting the capital, we can serve clients all over the country if the need arises.
How many ways can I benefit from the schemes?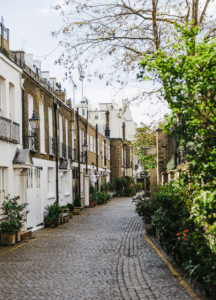 You will be able to benefit in multiple ways by taking part in our guaranteed rent schemes. For instance, we can provide you with a fixed income. This shall be for a term that you choose, anywhere between one year and ten.
The schemes make great sense financially too since we don't charge you for it. Instead, we spend our time working towards making certain you can obtain the optimal rates. Even better, we will see to it that you still gain the money regardless of whether your property is full of tenants or not.
The payments are also going to begin within days of you beginning the scheme. In other words, there won't be any long waits when it comes to your income.
It is all very convenient
The financial incentives are just one aspect of our schemes however. Due to our status as the leading guaranteed rent company Chelsea has, we can make your experience a very convenient one. What we mean by this is that our team will attend to everything. If you don't want to handle the tenants, we will do it for you. It is the same with council tax. This shall leave you with more time to take care of the other things. When the scheme ends, you will get the property back in great condition.
24-hour maintenance and healthy rents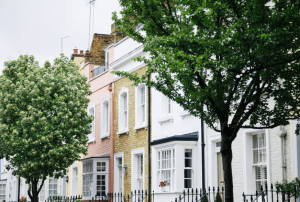 We are not quite finished yet. There are even more reasons why you should choose our schemes. For example, there is a 24-hour maintenance service. Therefore you won't need to waste any time finding someone professional to take care of any repairs. The people we work with remain on call at all times so there are available in an emergency.
Last but certainly not least, we have a wonderful track record of obtaining healthy rents for clients. These are at or above market rate. All you have to do is trust us and you will get your money.
Work with the top guaranteed rent company in Chelsea today
If you would like to take part in our schemes, you are free to contact us. You can either call us at 020 8554 0500 or email us at info@finefair.com. The top guaranteed rent company Chelsea has is here to help, whatever you need.