We cover London, Outer London, Luton, Midlands and Birmingham.
The London property market can be complicated and there are many important things to consider as a landlord or investor in the capital. You need a property company with plenty of experience and knowledge of the ever-changing market to help you stay ahead of the game and ensure that you are making the right choices.
We pride ourselves on being a versatile property company with the scope to work with many different types of clients, whether dealing with private properties, corporate buildings or social housing. We cover the entire London area, including Outer and Inner Boroughs, the city Centre, South of the Thames, East and West ends, North London, as well as Luton, the Midlands and Birmingham.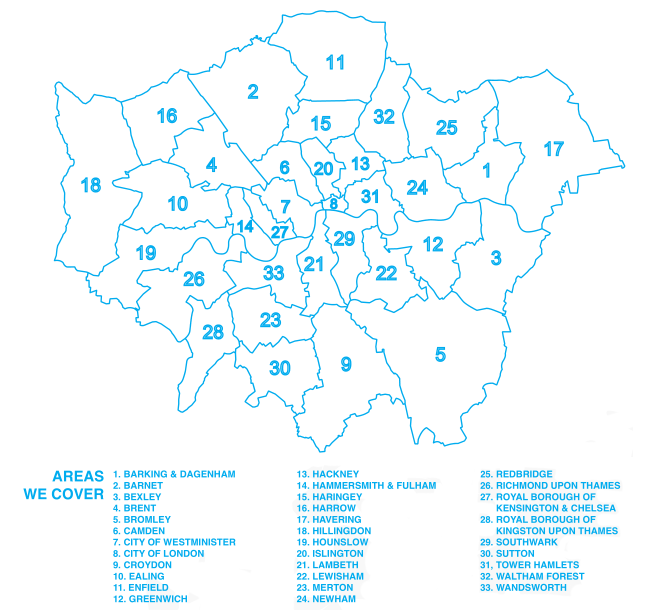 We stand out from other property management companies in these areas because we have extremely strong working relationships with local authorities, regularly working with all London Borough Councils in order to deliver the very best level of service to our clients. You can rest assured that if you are investing in property in London or the Midlands, we have the ability to advise and guide you in an effective and professional way.
Whether you own a single small property, a large portfolio with multiple properties, or work with a housing association, we have a specialist team of staff who will work with you on all the relevant issues. We have a designated portfolio management team who are dedicated to working with investors and landlords who own multiple properties. From surveying to maintenance and accounting, we can manage every aspect of your portfolio and surpass your expectations every time.
Please see our locations page for more information.