Finefair is a reputable property company that offers a number of services in London. These can help landlords and investors across the capital with their needs. Through our dedication to excellent standards of work and customer service, we have built a great client base. In fact, for many we are the best guaranteed rent company West London clients could hope to work with.
Property support you can depend on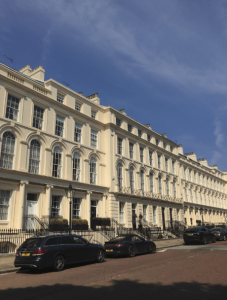 Landlords have a lot to deal with and worry about. For instance, a huge concern for many people is void periods. The reason for this is that they can result in you losing out on a fair amount of income. If you are looking for a solution, you should reach out to us.
Working with the Finefair team will ensure you can stop having to worry about voids. Our rent guarantee schemes are incredibly popular and for good reason as they allow you to continue getting rent every month. So, regardless of whether there is a tenant in your property or not, you still receive an income from it.
You will receive automatic payments for rent every month, giving you great peace of mind. If you are looking for a simple way to guarantee your investments, then this is the answer.
A flexible service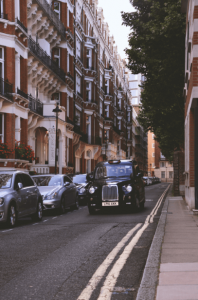 One of the reasons we are the top guaranteed rent company West London has is we can cater for so many different clients. We work with people throughout the capital and all over the UK. We even support overseas investors. Our flexible services mean you can get the right kind of support for you. Rest assured, everyone we work with receives a unique service as we tailor our work to meet the individual needs of those who come to us.
Regardless of the type, size, or needs of your property, you can count on us. In fact, we offer a number of property management and portfolio services to help you reach your goals. This also allows you to get all the help you need with your investments in one place. Moreover, we have a maintenance team that operates 24/7 so that you know your property is always being well cared for.
If you are someone looking to make the best financial decisions for your property, you should definitely give us a call. You won't have to worry when you work with our team. Instead, you will just enjoy receiving a guaranteed payment into your account every month for a steady income. This is perfect when you have a lot on your plate and want the support of a team of specialists.
A leading guaranteed rent company in West London
We strive to build secure partnerships that benefit the investors and landlords who work with us. This should give you an idea of our experience and expertise as well as our dedication to high standards of service. We are very proud of the reputation we have built over the years and work hard to maintain this with all of our work.
We offer a huge number of services, making us the property management and guaranteed rent company West London can always rely on. Whatever you need, we are here to help.
Reach out to our team today if you want to learn more about our services. We would be more than happy to take the time to speak about any property matters on your mind. You can contact us on 020 8554 0500 or fill out the form on our website. We can even offer a free valuation of properties for you.