Our guaranteed rent in Islington will give you the opportunity to rent out your property in confidence. You will be able to know that you will always receive a reliable monthly payment. We are unique amongst companies offering this service. This is because the offer is open to any investor anywhere in London or the UK. It is not dependent upon the size, age, type of property, or the number of properties in your portfolio. Whether you own one single studio flat or a large and wide-ranging portfolio filled with many different investments, you should work with us. You can enjoy the many benefits of guaranteed rent when you decide to work with us at Finefair.
Make your life easier with Finefair
We understand that renting out a property can be very difficult. This is why we aim to remove the stress from the process. Our guaranteed rent schemes are completely flexible and hassle free. So, you can make a profit by letting your property without all the stress and worry. You'll simply receive an agreed amount, at the same time every month, straight to your account.
The best option for guaranteed rent in Islington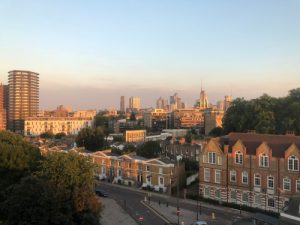 Not only will we pay your rent for you, we are also able to take care of your property. Our team will inspect the premises, deal with bills and council tax so you don't have to, and ensure that your property is returned to you in its original condition at the end of the scheme.
Payments begin just a day after you decide to sign up with us. Plus, there are no commission and no management fees. As such, we offer the best in convenience, flexibility and security when it comes to guaranteed rent in Islington, Camden, Bexley and the entire UK. If you want us to guarantee your rent payments for any period from six months to ten years, get in touch with us today. You could be enjoying the benefits of this scheme very soon.