At Finefair Ltd we know a great deal about the property market in London. This knowledge helps us to offer great services for our clients, including managing properties and arranging lettings. We have become the top estate management company Bexley has because we can adapt to any needs and deliver safe, reliable solutions.
Trading up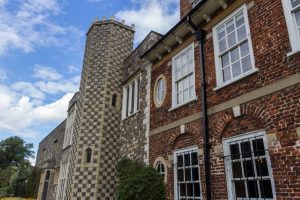 Most people take their first step on the property ladder by buying a flat, apartment, or starter home. Then in time they will outgrow it and look to trade up for a bigger house with more space and extra bedrooms. However, in some cases the difference in values can make it very difficult to actually move up the ladder. This is especially true in London. However, it is not impossible.
The location of your current home can have a big impact on how easy it is to move up the ladder in London. If you have a high value property in a central area such as Kensington you have more opportunities. The average price in these areas means you could end up with funds to afford to buy a house in the majority of London's Boroughs. Your only struggle may be buying a larger home in the centre of the city as these properties can have price tags in the millions.
If you are selling a flat in a popular area like Hackney or Ealing, the average sale price likely won't be enough to get you a larger home in the area. These could be almost double the price, meaning they are out of reach unless you have other funds to add in. However, you could still move up the ladder if you relocate to outer boroughs where house prices are lower.
Popular destinations
One of the best spots in suburban London for moving up the property ladder is Bexley. House prices in the south eastern Borough are far more affordable so your funds can go further. It is proving to be a popular location for people who sell flats in areas like Hackney, Ealing, Lewisham, and more.
A lot of people also look at moving along the Northern Line. There are some really good locations here that can offer fast commutes, larger homes, good prices, and impressive amenities. Many are just a few stops further down the line away from the city centre.
Choose the leading estate management company in Bexley
Finefair Ltd is a team that investors can rely on. We will always do our best to find the most efficient way to manage your assets. Our goal is to deliver the right standards as well as excellent value for money. We do this regardless of how big your portfolio is.
Estates can be tricky assets to manage because of the size, shape, and number of different tenants. Luckily, we can adapt to suit any needs. We will work to retain the whole property.
So, if you want support from the most reliable estate management company Bexley has, speak to us. We can find the right service for you every time.