Finefair Ltd understands how good property investment can be. In some cases assets can earn far more than the average annual salary in an area. This can make them a wonderful way to make money. If you do invest in assets, we can help. Clients can rely on us to offer great services every time. In fact, we are one of most noteworthy property management companies Newham has.
The UK average
The latest data shows that house prices in the UK went up by an average of £20,162 in the last year. At the same time the average net annual income was £25,246. What that means is that the average home has earned 80% of the owner's salary. However, there are some places where properties have made far more than that.
Notable locations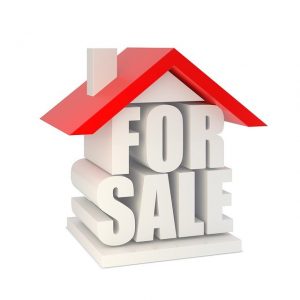 The most amazing figures are for Bath and North East Somerset. Here the average earnings are slightly below the UK average at £23,784. However, house prices here are up an amazing £61,931. That means they earn 260% of the annual salary.
Another area where homes have made an astonishing amount is South Hams in Devon. This has become a very hot part of England. In the year the average home earned £44,339. When you consider that the average salary is £20,203, it equates to homes 219% of it.
Other locations with high earning properties include Wealden (194%), Rother (191%), Richmond (189%), Selby (186%), and North Warwickshire (163%). While many of the top areas are in the South of England, as you can see from these locations there are impressive hotspots in other parts of the country.
How is London doing?
The last year has been an interesting one for London. In the time though some areas have seen properties earn really impressive amounts. The top location was the London Borough of Merton. Here the average earnings are £36,715. However, house prices were up by £66,419 on average. That is 181% of the salary.
Several other Boroughs also had really good performance. This includes Sutton, Ealing and Newham with growth of 165%, 161% and 156% respectively. Interestingly, all of these top earning locations are suburban. That shows where the hottest spots were in the capital.
Hottest conditions
These have been some of the hottest market conditions in the UK in many years. A lot of people are realising their dream of home ownership thanks to the stamp duty holiday and low interest rates. The surge in demand is causing homes to fly off the market in many areas as people snap them up, often for prices above the asking price.
Property management companies in Newham
At Finefair Ltd we offer first rate services for clients who invest in brick and mortar assets. We know how much money some of these properties can earn investors. Our goal is to help make this as secure as possible, offering reliable management as well as guaranteed rent.
So, if you have assets and want help from one of the best property management companies Newham can offer, speak to us. We can look after all kinds of homes in the area and extend our service across the rest of London. That means we can provide the most convenient solutions.