Finefair Ltd can be the best partner for anyone who buys properties as an investment. We can manage these assets, arrange tenancies, and even offer guaranteed rent if you choose it. This has made us one of the most reliable companies in London. It is also the reason we are the go to manager of investment property Redbridge has.
The Crossrail affect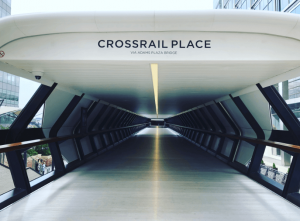 Crossrail has been one of the most interesting infrastructure projects in London this century. The plan was to create a new Underground Line to increase connectivity in the capital. While the project has had some delays, it has also had some successes. Parts of the route are running but the whole Elizabeth Line is not operational yet. This won't happen until the middle of 2022.
When the project was first announced in 2008 it began a wave of demand in areas across London that would receive new stations and better services. Many of these locations suddenly became hotspots where there was a healthy premium on prices.
Now, it would be understandable to expect the boom in price growth to dip because of the delays to the project. However, this has not materialised. In fact these areas have continued to be hotspots and enjoy higher prices than the surrounding areas.
The biggest premiums are around the brand new Tottenham Court Road station. The popular W1 postcode has an average price that is an incredible 140% higher than the Borough. To put this in monetary terms, the average house price near the station is just under £2million. However, across Camden the average is just under £823,000.
There are several other locations with impressive premiums on properties because of Crossrail. This includes Bond Street, Liverpool Street, and Twyford. In these locations the average premium people would need to pay for a home is 97%, 55% and 40% respectively.
Reversing some trends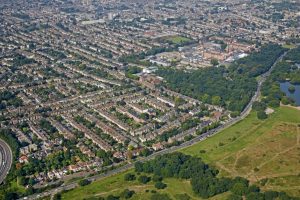 While the premiums in some areas aren't as high, they can be even more impressive because the price growth turns around a negative trend.
The best example of this is the IG postcode in Redbridge. In 2008 the average house price in the Borough was £271,019. However, in IG it was 6% below this. Today though there has been a complete turnaround. Now properties in the area are 5% above the average. This is an 11% swing in total while prices in general have rise to over £450,000.
Woolwich is another good example. In 2008 the SE18 postcode was lagging 23% behind the average for Greenwich. Today it has enjoyed an 18% rise, closing the gap to just 5% lower than the average. In time it could get even closer if demand continues.
Managing investment property in Redbridge
Finefair Ltd is one of the most dynamic companies in London. We strive to offer the best services for each and every client. Whether they want us to manage assets, arrange lettings, or anything else, we are confident we can handle it. At the same time, we can provide excellent value for money.
So, if you need any kind of help with investment property, Redbridge has no better team to work with. We offer great support and can adapt to any needs. We make services as convenient as possible too, so contact us today.