At Finefair Ltd we can manage properties for as long as you need us to. Some clients work with us for many years, enjoying our guaranteed rent solutions. Others only need help for the short term. Whatever the case, we can deliver a great service. This is why we are the top name for estate management City of Westminster has.
How long do people typically stay in a home?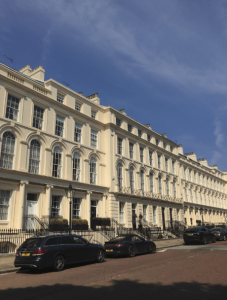 According to the latest data, people in Britain stay in their home for an average of 12 years. That is not a very long time in the grand scheme of things. It shows that many people struggle to find their forever homes and make more frequent moves instead.
In London, people live in a home for an average of 17 years, higher than the British average. However, that does not accurately tell the story of the city. There are some areas where people stay in their homes for much longer, showing they have found their forever home. Other locations see far more frequent moves.
If you look at it by Borough in London, Tower Hamlets claims the top spot. Here people spend an average of 53 years in their home. That is a huge number of people finding their forever home in the area.
Hackney is another area where people often choose to stay. Here the average number of years spent in a home is 49. The fact the area is highly desirable and a hotspot for art and amenities means it has more staying power.
The City of Westminster is one of the most interesting areas according to the data. In terms of the average number of years people stay in a home here, it scores 28. The staying power is impressive because the area is central, has lots of amenities, and has some really great schools. However, the high price of homes and crime rate can cause some people to look elsewhere for their forever home.
A big contrast
Overall Havering has the lowest average score for the length of time people stay in a home. Here is was just 3 years. The fact this is an outer Borough could have a big impact on that. There are also areas in London with much better options for schools. The lower property price is a big benefit though.
Other areas where people don't stay for very long on average include Kingston upon Thames (4 years) and the City of London (5 years). The latter may not be that surprising as it has a very small residential area and high prices. Most people go to the City to work but live in a commuter spot further out.
Expert estate management in the City of Westminster
Finefair Ltd understands that estates can offer unique challenges when it comes to managing properties. Luckily, we can tackle them to deliver the best services. Our aim is to provide the best value for money and give every client confidence that we are looking after their properties.
So, if you want to arrange estate management, City of Westminster has no team with better credentials than us. We can manage all estates, regardless of the number of properties. Contact us today to learn more.