We are the leading company in the capital when it comes to complex management jobs. This includes those such as estate management in Bexley. If you need an accomplished management team, we are the best option for you. We will take good care of your valuable investments.
We have many years of experience and knowledge about London's challenging property market. Not only this, but we are also versatile enough to handle all the different jobs that are involved in managing an estate. So, you have the luxury of getting all the work done in one place.
The estate management Bexley can trust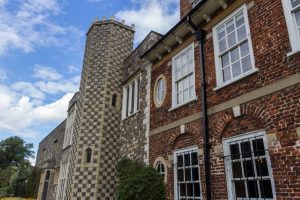 Estate management requires a high level of organisation. The reason for this is there are so many different aspects to consider. This includes those such as maintaining the interior and exterior areas. In addition to this is ensuring that tenants' complaints are dealt with, inspecting the premises regularly, and making sure that all rent payments are paid on time.
We have the ability to manage all of these different areas of work effectively. Furthermore, we are able to guarantee your rent for up to ten years. This leaves you with more financial security as an investor.
A premier property management company
When working with us, you do not have to deal with multiple management companies. You can access all the information about your properties together in one place. We make the information available to you online and you can check it any time you wish, from any location. So, you can keep an eye on everything even if you are in a different part of the world. This makes our service one of the most convenient available for anyone who requires estate management in Bexley. This is as well as Lewisham, Greenwich or any of the other boroughs of London.
If you own an estate, block or single property and want to know more about the management packages we offer, call today. Or, you can send the Finefair team an email. We will be happy to tell you all about what we can do for you.