At Finefair Ltd we know that every property investor is different. Some want to buy new builds that are ready to let to tenants right away. Others want properties they can get a good deal on and then improve. Whatever the plan, we can offer assistance. We are a unique company because we can give clients the option to choose private or public letting. In fact, we are the top provider of council leasing Richmond upon Thames has. Our goal is to help people get the most secure income.
New build or old?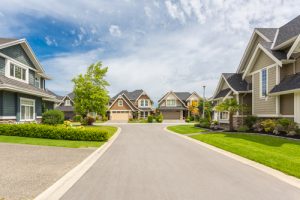 In many cases the choice of whether to choose a new or old build comes down to preference. However, there are some times when cost is a big factor. In lots of cases you pay a premium for a brand new home built to modern specifications. But, that is not always the case. There are some times when it is actually cheaper to buy a new property than an older one.
In London there are a few interesting locations where it is cheaper to buy new. They are definitely worth considering if that is the kind of property you are looking for.
The first area on the list is Richmond upon Thames. This is a very popular spot, particularly with families. They love the green open space and local amenities like quality schools. Interestingly, old properties here have the highest price tags. This is especially true for the largest family homes.
However, you can snap up new builds in the area with a healthy discount if you are lucky. The average price for a property in Richmond upon Thames in March was £694,324. But, an average new build would cost just £572,352. That is a huge 17.5% saving.
The second area is established as one of the most expensive in London – Kensington and Chelsea. Here the average price for a house was £1,337,012. There are some luxury period properties on garden squares in the area that can sell for far more than this. However, new builds can be available for less. The average price for one was £1,167,805, 12.7% cheaper than an older property.
Harrow is another noteworthy area. It is famous for having some of the best schools in the UK. At the same time, it can be 12.1% cheaper to buy a new build than an existing property. This is a good area for families to put down roots, especially with the abundance of local amenities and great transport links.
Think about everything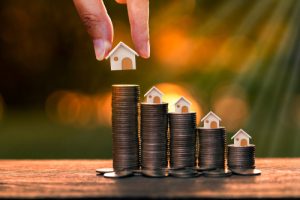 Before you rush in though, you need to think about all the various factors that come into play. One of the most important is location. In a lot of areas existing properties have high prices because they have the best locations. Built up areas have very little free land. That means most new builds will be on infill sites and in conversions.
The location can have an impact on important things like access to amenities and transport links. In some cases if people will need to travel further to use these, house prices can be lower. This is true even with new builds.
It is also wise to think about the future potential of an area. Prices may be cheaper at the moment but could have a bright future, especially if there is further development coming.
Opt for council leasing in Richmond upon Thames
Finefair Ltd is a team you can trust with your assets. We manage properties across London for all kinds of clients, including UK and overseas landlords. Our goal is to offer the best solutions for every single portfolio.
One thing that makes us stand out is we arrange the best council leasing Richmond upon Thames can offer. This is a great option for people who want guarantees on their rental income and a smaller workload.
So, if you want to learn more please contact us.