Finefair Ltd is the best team to work with if you want to agree deals with local councils in London. We have existing relationships with most of them. As a result, we understand what they are looking for in terms of properties and what kind of rewards they offer to landlords. We can advise our clients and help them to choose a scheme that benefits them. This is why we are the top provider of council leasing Waltham Forest has.
Huge regeneration plans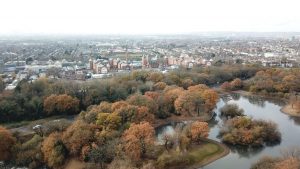 Waltham Forest council recently commissioned a leading architect to develop a new masterplan for a huge 25 hectare site in the borough. The land includes New Spitalfields Market, Leyton Mills Retail Park, as well as two other plots. The space is prime for redevelopment and the local authority would like to see the creation of a new neighbourhood complete with thousands of homes, new commercial space, and more.
New Spitalfields Market itself is a huge site. It is one of the largest wholesale horticultural suppliers in the UK, offering a huge range of flowers, fruit, and vegetables. However, it is moving to a new site in 2026. This will make it vacant and a good opportunity for redevelopment.
The other three sites are also sizeable. As a result there is a hope that the redevelopment of all four could create up to 5,700 new homes in the future. Plus, it could provide around 80,000 square feet of non-residential space. This could include new commercial space, cultural and social spaces, and better infrastructure. There could also be a new railway station.
Connectivity
One of the most interesting things about the redevelopment is it has the potential to connect Leyton with the Olympic Park and Lea Valley. Currently the A106 and busy train lines create a barrier between the areas. However, the regeneration could create new walking routes and make access much easier.
Jobs
Such a huge project would also create lots of jobs in the area. Construction on the sites alone could bring over 8,500 jobs. They could involve everything from demolition of existing buildings to groundworks and building new homes and infrastructure. Then, there could be over 2,800 permanent new jobs.
The development cycle
The chosen architect Gort Scott will now have the task of developing a plan for the sites. Waltham Forest council has given them a brief for the project. It covers their hopes for the site, including that it create a new vibrant neighbourhood that benefits locals as well as businesses.
As part of the planning and development of the proposal, the architect will engage with the public so they can give their input. This will help them to explore what people want from the new sites and any concerns they may have.
Choosing council leasing in Waltham Forest
Finefair Ltd is a reputable business with lots of happy clients. We do our best to manage their assets and arrange the right type of leasing or letting. As part of this we can explain the benefits of each option. For many, working with the council is a great choice because it offers extra protection and assurances on their income.
So, whether you have a small portfolio or a large one, you can rely on us. We can arrange council leasing Waltham Forest landlords will benefit from. Plus, if you have assets in other parts of London, we can arrange services here too. They can offer the same guarantees on income.
You can contact us today if you have any questions. They could be about us, leasing schemes, or anything else.