The Finefair Ltd team know what it takes to provide the most comprehensive property services. That is why we are known as one of the foremost estate management companies Islington has. In fact, we look after commercial premises and property portfolios worth more than £500million. That means clients can trust us with their assets.
The diverse and compact borough of Islington is one of London's most lively. There is a broad collection of homes to choose from, including terrace houses, apartments, and more. In addition, it has great commuting links, top nightlife, and more. These are just some of the reasons why people love this part of North London. If this area is on your radar, you should be able to see the fantastic potential.
The weekend scene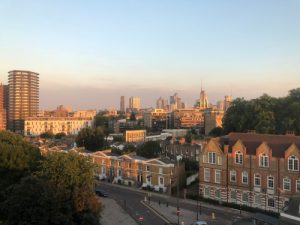 During the weekends, you will often find locals going through the small independent boutiques. They might also take a look at the massive collection of antiques in Camden Passage.
Afterwards, many will head over to Exmouth Market to get their hands on the lovely international cuisine. Angel, especially, has a collection of well known restaurants. This makes Islington a great option for food lovers.
As for the cultural scene in the area, it is quite exceptional. You will find a multitude of theatre venues like Sadler's Wells and Almedia. Both like to show off some of Britain's leading examples of art and drama. There are also plenty of galleries and museums.
Young professionals will be happy with the rise of tech start-up hubs and businesses in the area too. Some of the UK's more exciting establishments can now be found in offices near Farringdon and Old Street. The latter even has the nickname Silicon Roundabout. If you want help from one of the top estate management companies Islington has, please speak to us.
Great education options
Islington has its fair share of educational establishments as well. Education is a major deal for families that want to relocate here. Most of the secondary schools here have 'good' or 'outstanding' Ofsted rankings. With primary schools, the borough's best include Pakeman and William Tynedale.
You may also have an interest in further education. If so, this is where you can find the distinguished City, University of London. The establishment is famous for the Cass (now Bayes) Business School. As a result there tends to be lots of students looking at properties in the area.
Green space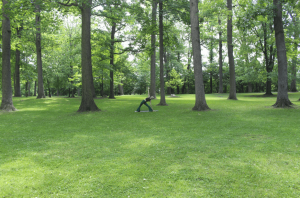 As for green space, Islington is surprisingly not short on it. It is definitely an urban centric area, but it is not one that is lacking parks. In fact, there are 154 of them. Back in 2015, the borough even got an award for greenery and sustainability. The top parks in the area include Gillespie Park and Highbury Fields. Something else that is popular with the locals is a stroll along Regent's Canal.
Flexible estate management companies in Islington
At Finefair Ltd we help clients regardless of the needs, nature, or size of their portfolios. Every client receives professional management and expert advice. We understand many of the specialist areas in this field. As a result, our team can supply the most attentive and inclusive collection of services.
So, give us a call today if you need help from one of the finest estate management companies Islington has. You can choose us for convenient, flexible services and can even benefit from rent guarantees.