Finefair Ltd is a team that loves working in London. In fact, being in the city has had an impact on how we approach our services. We see the diversity here and try to make sure we are just as dynamic with how we manage properties. As a result, we are proud to say we are one of the very best options for property management Havering and other boroughs have.
London is still attractive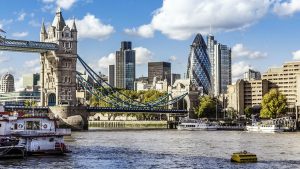 The last few years have been interesting for the UK capital. Before COVID the city was a hotspot for various people, from those wanting to work in creative and tech industries to students. It was one of the most popular destinations people move to in the whole of the UK.
Then the pandemic hit and it brought huge changes. Shops, offices, and lots of other amenities had to close. A lot of people had to adjust to a new way of working from home. This brought a change in where they wanted to live. Not surprisingly a lot of people chose to move out of the city, relocating to the suburbs or even to the coast.
Today most things are open again, although many changes remain. For example a lot of office workers have now adjusted to flexible working. Many commute to work a few days a week and work at home otherwise. This makes some locations in London with good commuter links very popular. Students are also still drawn to the city to go to the universities here.
The perfect mix
Today the things people look for in an area when they decide where to live in London are very different to what they were just a few years ago. We have firsthand experience with this as part of offering the most reliable property management Havering landlords can ask for. In the past the priority was transport links. Today people still want this but also prioritise green space, whether it is living close to parks or choosing homes with gardens. There is also a lot of demand for affordable homes and lower living costs.
If you consider all the factors that are popular today, London has a few areas that will stand out to first time buyers.
Hillingdon is one of the top spots. It has the kind of transport links you would expect in the centre of the city, including 15 Tube stations. When Crossrail is fully operational this number will rise even more. It also has a lot of green space, some good amenities, and quite affordable house prices with an average around £430,000.
Havering is another top area for first time buyers to consider. It has some of the most affordable prices in London, with an average just over £400,000. It is also an incredibly green area home to a number of country parks. However, because it is the most easterly borough, it only has 4 Tube stations. Crossrail will improve this but buyers will need to think carefully about locations if they need easy access to the Tube.
Affordability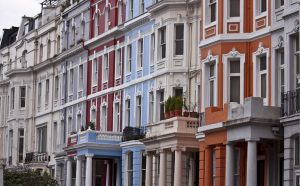 As the leading name for property management Havering has, we know that most people look specifically at affordability. If you compare areas purely on this, Bexley is the top location. The average price in the borough was slightly below £400,000 in September. This was a slight decline since June. However, that drop came after several months of healthy rises because of a wave of buyer attention.
Havering was the fifth most affordable area. Popular Hillingdon was a little further down the list. However, both areas are certainly viable for lots of first time buyers, especially if you assume they earn the average salary for an area.
The least affordable area according to this data was Camden. Here the house prices are among the highest in London, only behind major prime areas like Kensington and Chelsea and Westminster. However, buyers in the area tend to pay a higher amount of their salary to buy, making it less affordable overall.
Other notable areas with poor affordability for FTBs include Hammersmith and Fulham and Westminster. Both have high prices, although the higher salaries people can earn on average make buying more viable.
When do you need property management in Havering?
Finefair Ltd is a team that can step in at any time to assist clients. We can be your perfect partner if you are a new landlord and only have a single property to manage. Here we can offer lots of useful advice so you meet all of your responsibilities. Plus, we can arrange guaranteed rent if you struggle to find tenants.
We can also offer aid to clients with portfolios. A small one may seem manageable but it can always help to get professional support. This can provide savings and peace of mind.
With larger portfolios, especially if they include properties in blocks or on estates, it can be even more rewarding to work with us. We can look after all of the assets for you, making the service easy and convenient.
So, if you want the best property management Havering can offer, speak to us. We can discuss every single service with you, go over how we save you money, and answer any questions you may have.