As one of London's largest and most well-respected property companies, we are the first choice for all kinds of investors who need expert estate management in Islington. When it comes to managing an estate, there are many different factors to take into consideration. Because of this, the task can become very complicated. You need a company who have years of experience and a passion for property. They also need to make use of the latest technology to manage your estate effectively. When you are working with us at Finefair, you can rest assured that your estate will be well taken care of.
Able to handle all your property needs
We take a professional approach to managing your properties. Our team will scale the service up or down to suit the size of your particular estate. We understand that each investor has a unique goal they want to reach. So, we will pay attention to your needs to help you reach that goal in a way that suits you. A large proportion of our clients choose us to manage all of their property issues. They do this because they know we are a reliable and highly experienced option.
Premier estate management Islington trusts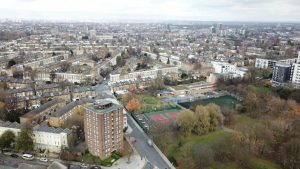 When managing an estate, we will do all the day to day management jobs. This includes those such as speaking with tenants about their concerns, answering enquiries, arranging tradesmen to come in and do repairs or maintenance, and much more. We can also guarantee your rent. This ensures you never need to worry about being left without payment at the end of the month.
If you wish to find out more about estate management in Islington or want to discuss property services in other London boroughs, give us a call now. We work in areas such as Bexley, Wandsworth, Southwark, Camden, along with Kensington and Chelsea. In fact, we cover the entire capital and will put in the effort to provide top notch management all through the year.