We are one of London's largest and most respected property companies. Our team offers a huge variety of different services for landlords and investors. We manage properties across the whole of London. So, if you need estate management in Wandsworth, Kensington and Chelsea, the City of Westminster, or any other part of the capital, we can take care of it for you. We will manage everything with professionalism and attention to detail to give you total peace of mind.
Looking for premier estate management in Wandsworth?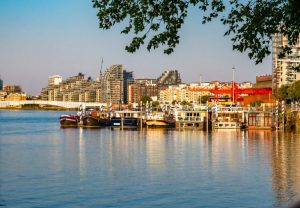 Property management can be a complex task, particularly when you have a whole block or estate to take care of. This is also the case when you have a large number of properties in different locations. You need to be able to keep an eye on everything. For instance, you need to make sure that tenants have no complaints and that the property is well maintained. This is where our service for estate management can help you. We enable you to monitor all your information together in one place. As a result, you only ever have to work with one company.
Unlike some other companies offering management, we do all the jobs associated with management on a day to day basis, throughout the entire year. If any specific repairs of interiors or external areas are necessary, we will take care of it. We will contact the relevant tradesmen to get the work done. We act as a lettings agent throughout London and provide a 24 hour contact service for residents. So, you will never have to deal with tenants or paperwork.
Get in touch with our team now
We can handle any and all types of property; even the largest estate is no problem for our highly experienced team. Get in touch now to start learning more about what we can do for your estate, block or individual property. We would be happy to answer any questions and tell you all about our services.