We are one of the UK's leading firms when it comes to property and estate management in Southwark and beyond. Our team has responsibility for a hugely varied portfolio of properties worth millions of pounds. We cover the entire Greater London area with our services. This includes locations from Lambeth to Redbridge and from Barking & Dagenham to Wandsworth.
Count on Finefair for all your needs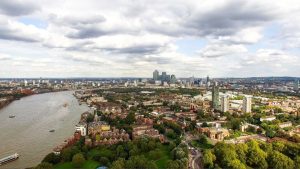 Whatever the size or nature of your estate, you can be sure that our expert management team are more than capable of managing it for you. It has never been easier to get all the help you need with managing and taking care of your property than it is with our comprehensive management packages.
When managing an estate, we will scale the work up or down to suit the client's unique needs. Your properties need individual and focused management that is suited to your goals. This is exactly what we can provide for you at Finefair. An estate can be a real challenge to manage. But over the years, we have done this successfully on numerous occasions. We have found that our professional and individual approach produces excellent results.
The finest estate management in Southwark
Our capable management team will handle all the important tasks and details. This includes performing full inspections on a regular basis and ensuring that the rent is paid. Furthermore, we can provide a guaranteed rent scheme for landlords who require it. We can also deal with all lettings related jobs, and more. With our help you and your tenants can enjoy long-lasting, successful and stress-free tenancies. You can be certain that we are protecting and maintaining your valuable investments to the highest standards.
Whenever you want to speak to us about estate management in Southwark, give us a call. We can also help with property support in any other part of the capital. So, browse through our site and reach out to find out what we can do for you.