At Finefair, we have become well known for our professional and knowledgeable approach to property matters. We offer a wide number of services such as thorough estate management in Redbridge. We also provide this service throughout the rest of the capital. Our management team take an individual approach to each client's portfolio. As a result, we provide a tailor made package of services. We can scale this up or down depending on the size, type and nature of your estate. When working with us you will have the confidence that your interests are being handled by experts.
A leading team offering expert services
We are able to manage any type or size of estate. This includes everything from the smallest to the largest, from residential to commercial. In addition, we can handle individual properties of all kinds. Our versatile team will handle everything. This is the case whether your estate is concentrated in one single area or scattered across a larger location. This means you will be able to get all the work completed in one place.
Call now for estate management in Redbridge and further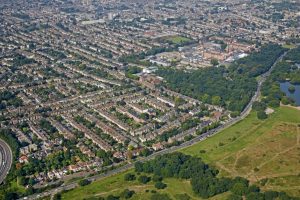 The property market in London is constantly changing and evolving. So, you need a management company who are always ahead of the curve. They need to be up to date with the latest developments that could affect your investment. Rest assured, we are a modern and innovative firm who are always up to speed with London's property matters. This includes every area of the capital from Harrow and Brent to Bexley and Bromley and every borough in between.
Estate management in Redbridge can be an extremely time consuming and often complex task. There are many different factors to deal with, so make sure you're working with the best. We can cover all your management needs and make your life as an investor much simpler. Just give us a call at Finefair and discover how our years of experience will help your portfolio to grow.