Estate management is a broad and complex term. It can involve many different areas of work. But, we know all about this as experts that specialise in it. We are extremely familiar with London's property market. This makes us an excellent choice for all types of estate management in Barking and Dagenham. This is in addition to Brent, Redbridge and all other boroughs in London.
Experts in estate management in Barking and Dagenham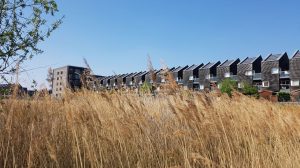 We work with clients involved in both the public and private sector. After over ten years in management, we can handle even the largest jobs. So, whatever your requirements, we are confident that we can provide a solution. Our specialist teams will be able to implement an action plan that will help your investments to grow.
When you are working with us you can be confident knowing that your estate is in good hands. We work hard to ensure that all important details are covered. We go the extra mile to protect your investment and keep both the property owners and the tenants happy.
Over the years, we have weathered some major changes in estate management practice. Finefair is versatile enough to stay up to date with all the latest developments in property law. You can rely on us for a modern, relevant and innovative management service. This is always carried out with your best interests in mind.
A superb property management company
Whatever the size of your portfolio, we are able to handle it. From a single property to the largest portfolio containing multiple different types of property, we are ready to manage it for you. We help you to enjoy success and profit in London's often complex property market.
Don't search any further when you require expert property services. From guaranteed rent to the estate management Barking and Dagenham trusts, we do it all. In fact, we offer our support to people throughout London. So, reach out now to speak to the Finefair team.