Managing investment properties can be a big challenge. This is true whether you have tenants or not. Finefair Ltd understands what clients require here and works hard to provide a suitable service. Our knowledge and ability to cater for various needs means we are a great partner. It is also the reason we are one of the top property management companies Greenwich has.
London's new modern hotspot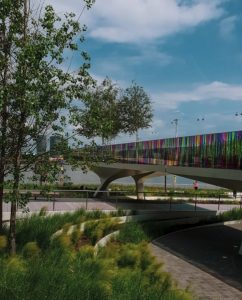 Greenwich Peninsula is one of the most exciting destinations in London. A huge £8.4billion investment is creating 7 brand new neighbourhoods, including thousands of homes. The work is ongoing, transforming the former industrial land into a thriving modern metropolis.
There is a lot to love about this part of London. For starters it is a short journey away from both Canary Wharf and the City. That is perfect for most commuters. But, that isn't all. The Peninsula is becoming a Design District in its own right. This creates even more opportunities for jobs and amenities right on the doorstep.
The redevelopment is working to build strong communities. A big part of this is the creation of community amenities. For example, there is a 5km linear path along the river and 48 acres of public green space. The Ecology Park is a particular highlight. This all encourages people to get outdoors and enjoy the natural environment.
A key part of building communities that last is making them a place people want to stay and supporting future generations. Greenwich Peninsula is doing that with the creation of two new schools. They offer spaces for 2,000 pupils. Plus there are good schools nearby too, including in North Greenwich.
A unique dynamic
While a lot of the focus is on modern developments, there are still plenty of other sights in the area. In fact, this is one of the only parts of London where you can see brand new residential developments and older industrial buildings so close together. Then you have the additional bonus of highlights like the huge O2 and a backdrop of other landmarks across the other side of the Thames.
Homes
This is definitely a great spot for people looking to buy a home. Across the whole Peninsula there are 15,000 new homes, including a range of options. Of that number, almost 4,000 are affordable. This gives more people a chance to get on the property ladder. Prices overall are quite good here, especially when you compare to other hotspots in London
The choice of modern homes in blocks with incredible designs is unbeatable here. There are lots of interesting developments, including 67 Park Central with its high spec design and amenities. If you want a new home in a luxury building, this is one of the best spots in the whole of London.
Working with property management companies in Greenwich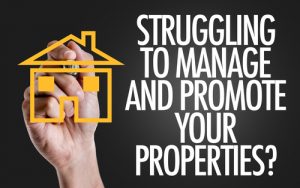 Finefair Ltd loves how areas in London change. It keeps it exciting and means there are always new opportunities for different types of investor. It also ensures that the city keeps drawing in new people, making it more diverse and celebrating different cultures.
We are happy to help clients with their properties here. Our services are very broad, including various types of letting and management. So, whether you have a portfolio of apartments or a single large family home, we can look after it for you.
When it comes to the property management companies Greenwich has to offer, we are confident we stand out. So, if you need any help or have concerns about things like voids, please contact us.