Finefair Ltd is a great team to work with for many reasons. Firstly, we are the top council leasing company Hillingdon has. As a result, we can arrange schemes and guarantee rent for our clients. On top of this, we can offer advice about various important topics including landlord responsibilities and key terms they may see. Overall we strive to provide a first rate service.
Ground rent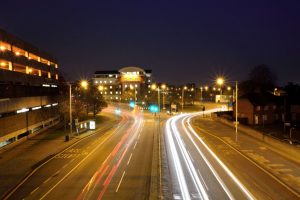 One term you may see if you purchase a leasehold property is ground rent. The leases typically include it and you pay directly to the owner of the land. In many cases the rates will be quite low but it will differ depending on things like the location.
While it is important to look at whether a lease includes ground rent, you should also see what type. Some leases will have fixed rates. This means they won't change at any point during the lease. However, others will have escalating rates. That means they will increase periodically. For example, if you have a 99 year lease, the first 30 years may be £50 per year but it could then escalate to £100 per year from then onwards.
It is important to check leases to see what the amount of ground rent is and if it will change. You should also make sure that the land owner actually asks you to pay it. They should make this request in writing, specifying the amount to be paid, when to pay, the period it covers, and whether there will be an increase at any point.
If a landlord does ask for the ground rent, you must pay it. Failure to do so means they can take legal action to recover the debt. In some cases they could also take forfeiture proceedings. However, this is only possible if the ground rent is several years in arrears and over a specific amount.
CMA action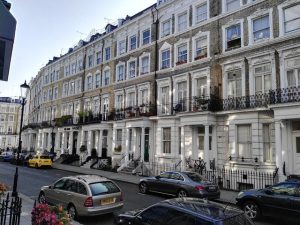 While ground rent is a long standing practice, it does not mean that landlords are free to set unreasonable terms. In fact, an investigation by the Competition and Markets Authority (CMA) found that certain approaches to ground rent were unfair. They were particularly critical of contracts where the ground rent would double every 10-15 years. As a result of their findings, many developers and landlords are removing them from contracts.
The CMA was also critical of ground rent clauses that had increases in line with the Retail Price Index. Again they deemed that this kind of clause was unfair and could make it difficult to sell or mortgage properties in the future.
The investigation into these kinds of ground rent practices began last September. Since then the CMA has been looking into the issue and advising landlords, property developers, and investors. Several large companies, including Persimmon and Countryside have said they will no longer issue these kinds of contracts. Investigations into other companies are ongoing and the CMA has said they will continue to fight for fairness, even if it requires legal action.
Work with a reliable council leasing company in Hillingdon
Finefair Ltd is proud to support landlords in securing their rent and finding options for their assets. We can arrange private lettings, council letting, and handle property management too. Whether you need a short term solution or ongoing support, we can help.
One advantage of working with us is we have built a reputation as the top council leasing company Hillingdon has. We work with the local authority and understand what they are looking for and offering. As a result, we can help our clients to decide which route is best for them.
So, speak to us today about your portfolio. You can also learn more about us and our services on our website.