If you're concerned about suitable tenants who are able to pay the rent on time, consider our schemes for guaranteed rent in Barking and Dagenham. This offers a more reliable option to ensure that you are making a profit on your property.
When you are receiving guaranteed rent from us, you will never have to worry about covering the costs of repairs. This in addition to having no worries about collecting rent, or having an empty property. Another thing is that you won't have to think about being left short at the end of the month if the tenant fails to pay. We will take care of all these matters for you and provide you with a guaranteed monthly payment. This goes straight into your account with no hassle.
We stand out from other companies offering guaranteed rent in Barking and Dagenham. This is because our offer is open to anybody, regardless of the type, ages, size or location of the property. We cover everything including flats, blocks, estates, houses and more. We do this across the whole of the UK, for up to ten years.
Guaranteed rent in Barking and Dagenham and more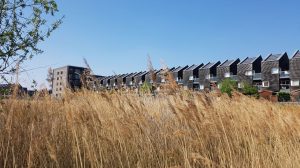 When we guarantee your rent we are also able to provide complete management. This will give you total peace of mind and cut down on your workload. With regular inspections and the cost of damages covered by us, you won't have to worry as we will look after your property well in your absence.
We can achieve the highest guaranteed rent for you. So, you don't need to search any further for a great guaranteed income. This will protect your investments for years to come. Contact us at Finefair now. Whether your property is located in this East London borough, another borough like Redbridge, Islington, Camden or Brent, or any other location in the UK, we can help.