Finefair is an establishment that sets out to satisfy all of its clients. We do this by constantly reaching the highest standards in the industry. As a result, we have become the leading guaranteed rent company Barking and Dagenham has. Our clients come from various areas. Some belong to the private sector and others to the public one. We support people who live in London as well as those elsewhere in the UK and overseas. Regardless of their specific needs, we make sure they get the right services.
People consider us first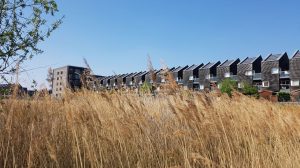 Even now, the guaranteed rent schemes we have on offer are the ones that most landlords and investors consider first. Part of the reason is because of how simple we make it to ensure investments. Not to mention, we are the preferred supplier of local authorities in London. Since this is the case, we can produce the best results.
You can expect to gain several other advantages from working with us too. For instance, we can supply you with a set income for a term of your choice. This can be for a full decade or one year only.
The schemes also make sense financially as we don't charge clients for the service. We concentrate on obtaining the best rent rate for everyone. Even better, you shall still receive money even if there aren't any tenants inside your property.
Your payments begin just days after you enter a scheme. You can therefore benefit from having an income without having to wait long periods for it.
A convenient service
As well as the financial benefits, there is the convenience side of things. Our team will take care of all the details. This includes handling tenants and the council tax. By doing this, we can save you a lot of time. You could use it to manage the other affairs in your life whilst making money at the same time.
Eventually, the scheme shall come to an end. When this happens, you will be happy to know that it is you who will retain complete responsibility and ownership of the building. Expect it to also be in its initial condition. So, speak to us if you need help from the greatest guaranteed rent company Barking and Dagenham has.
Maintenance when you need it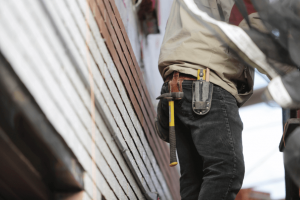 Something else we believe you will find enticing is our 24-hour maintenance service. This is exactly what it sounds like. When you are with us, you won't have to concern yourself with finding a professional to do any necessary repairs. We will take it upon ourselves to do that.
Our team remains on call throughout the day and night. Whenever there is a problem, the right people shall arrive on your doorstep and get to work quickly. Rest assured that your property is going to remain in pristine condition.
The top guaranteed rent company in Barking and Dagenham
If you would like to do business with us and want to know more, you are welcome to contact us whenever you like. You can do this over the phone or by sending us an email. The foremost guaranteed rent company Barking and Dagenham has shall come to your aid. Our solutions could be the perfect option for you.