We are the only company to guarantee rent on your property. This is regardless of the kind of property or its location. This scheme is one of the most popular services we offer due to its simplicity. In addition to this is its convenience and security. It gives you absolute peace of mind that you will never be left without the rent money. We don't just offer guaranteed rent in Camden, Bexley, Greenwich and other parts of London. In fact, the offer is available to property owners throughout the UK.
Services designed to help you and your properties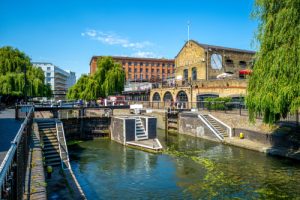 Payments will start within 24 hours of signing up so you won't be left waiting around for rent money. From the minute you come on board with us, you can start enjoying all the great advantages we offer. With no commission and comprehensive services, we provide excellent value to all investors and landlords.
When you choose our guaranteed rent, you will experience many benefits you do not get when you are handling the financial side of the work yourself. You will never be left without a monthly rental payment as the money will arrive in your account each month. This happens even if there are currently no people living in the building.
So many advantages with guaranteed rent in Camden
As an added bonus, you will not have to worry about costly damage caused by tenants. Our team will inspect the properties we work with on a monthly basis. Furthermore, we will pay for the cost of any damage incurred. We also take over the responsibility for all council tax and bills.
If you would like to take advantage of our brilliant offer of guaranteed rent in Camden and further, call now. Whatever kind of properties you have, we can guarantee your rent.