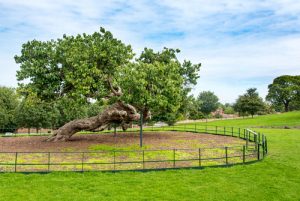 We manage properties all throughout London, offering the highest standard of work to all our clients. We do this regardless of the size, type or number of properties in their portfolio. From reviews to lettings management and marketing, we can handle all of your property concerns. One of our most popular offers is guaranteed rent in Bexley and throughout the whole of the UK. We can remove the worry and stress of void periods and provide you with a monthly guaranteed payment, straight to your account. We do this no matter where in the UK your property is located.
Popular services you can benefit from
Guaranteed rent gives you complete confidence that you will never lose out financially. This is even the case during times when your property is without tenants. It's a really straightforward and convenient service – all you have to do is sign up with us. You can do this for any period from six months to ten years. Your payments will commence within just 24 hours.
Guaranteed rent in Bexley and the rest of London
We will achieve the highest guaranteed rent for you. In addition to this, we can deal with all viewings, tenants and management work that needs to be done. The duration of the scheme is completely flexible and up to you. So, you won't be tied into any unwanted long term schemes if you decide to sell the property or use it in a different way. We truly offer the most comprehensive and thorough management as well as beneficial guaranteed rent services available anywhere in the capital.
We are the company of choice for so many investors who want reliable and regular guaranteed rent in Bexley with no commission or management fees. Whether you own a property in this South East London borough or another borough, give us a call today. You will be able to find out what we at Finefair can do for you.