For a truly unique service that will give you peace of mind, why not consider taking part in our schemes for guaranteed rent in Redbridge? This scheme gives you a guaranteed monthly income on your property. This is the case regardless of whether the place is occupied or not. It eliminates any worries you may have about unreliable tenants. Plus it ensures that you know exactly when the payments will be going into your account. On top of this it allows you to get on with your other business free from the worry of managing your property. These are just some of the reasons why our guaranteed rent schemes are so popular with all kinds of investors and landlords.
Guaranteed rent in redbridge and more from Finefair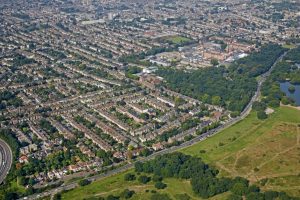 At Finefair, we are well known for the flexibility and quality of our guaranteed rent service. We are the only company who will guarantee your rent on literally any property throughout the UK. We do so regardless of its size, age or the type of property. From a single home or commercial building to an entire block or a large residential estate, we can guarantee your rent for up to an entire decade.
As a landlord or investor, organisation is key. When you are receiving guaranteed rent from us, you will receive a regular payment into your nominated account. This will take place on the first Friday of every month. You will know exactly when you are going to receive the payment. You can rely on us to pay it on time. With our help, you will never have to worry about tenants being unable to pay the rent.
Contact the property specialists today
If you want to find out how this scheme can save you time, stress and hassle, give us a call. We would be more than happy to go through everything with you. Remember we do not only offer guaranteed rent in Redbridge, Brent, Haringey, Lambeth, Harrow and other London boroughs, but across the whole UK.