Have you ever had worries about your property being empty due to an inability to find the right tenants? Do you have concerns about tenants not paying the rent on time? Or do you simply not have time to deal with property management and finances by yourself and need to take the pressure off? If any of these apply to you, you may be interested in our schemes for guaranteed rent in Lambeth. When taking part in one of these schemes, you'll get a guaranteed monthly payment. This goes straight into your account with no hassle and no worry.
A great answer to property worries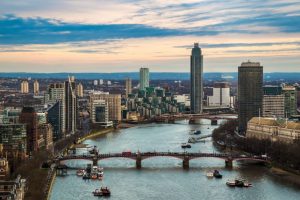 When taking part in this popular scheme you will have no stress as we will deal with it all for you. From viewings and appointments with tenants to completing paperwork and inspections, we can do it all. The schemes are complete flexible to meet your own unique needs. We can guarantee your rent for as little as six months or as long as a decade. It's entirely up to you and your individual requirements as a landlord.
You want to know that your valuable properties are being well looked after, and when working with us you will have no such concerns. We will inspect the property regularly to ensure that everything remains at a high standard. When your guaranteed rent scheme ends, the property will be returned in its original condition.
You're in the right place for guaranteed rent in Lambeth
Our guaranteed rent is renowned among many investors and landlords due to its flexibility. In combination with our expert management, can really boost your success in the world of London property. We do not only offer guaranteed rent in Lambeth, but in all other London boroughs. This includes Kensington and Chelsea and Wandsworth, as well as on properties throughout the entire UK. Call us now to find out how you can make a reliable and steady income from your rental property without any stress.