You may think it's impossible to guarantee a steady income in the sometimes unpredictable world of property. However, with our guaranteed rent in Brent and the rest of London, this becomes a reality. These amazing schemes are highly popular with all types of property portfolio owners. This is due to the financial security and peace of mind they offer. No matter what the value, type or size of your property, our guaranteed rent scheme is open to you.
Benefits await with rent guarantee schemes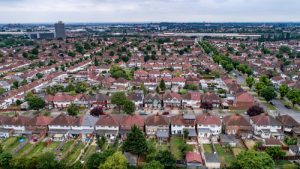 If you have concerns about unreliable tenants who don't pay the rent on time, this scheme is the perfect solution. It is also great if you worry about the premises being left empty. It guarantees a regular payment straight to your account with no fuss. When you decide to take advantage of our fantastic guarantee, you'll receive the first rent payment within 24 hours of signing up.
With our help, you will receive rent every month. In addition, you can also hand over responsibility for maintenance, repairs and finding tenants to us. We can manage as much as you would like us to, even if this means everything. Our team will ensure that you get your property back in its original condition at the end of the scheme. You can take part for up to ten years, ensuring a whole decade of reliable income.
Invest in guaranteed rent in Brent now
Over the years we have gained an expert level of knowledge of London's property market. This enables us to provide an expert service to everyone who comes to us. We dedicate ourselves to providing the highest standards of work to our clients. Our guaranteed rent in Brent, Hillingdon, Islington, Greenwich, Westminster, Harrow as well as all other areas of London can help fulfil your needs and make your life as an investor easier. Contact us today to find out how our support can help you in your property-related endeavours.