It is always interesting to see what features buyers value the most, especially with new build homes. This can change dramatically depending on a number of factors. At Finefair we keep an eye on the market in London to monitor the trends because they can have an impact on our clients. Our approach also helps us to keep hold of our place as the top provider of block management Bexley has to offer.
What is popular now?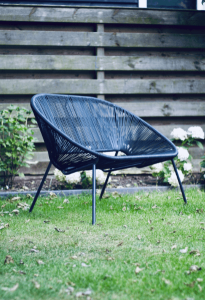 The news at the moment is dominated by stories about coronavirus. The pandemic is affecting all aspects of life, including the property market. The limits on movement are making people think about what they want from their next home, especially if lockdown measures continue or we need to take similar action in the future.
As many would expect, the hottest features at the moment are outdoor spaces like gardens and balconies. People want homes that have these spaces so they have private areas where they can spend time outside and maintain social distancing.
The demand for gardens and balconies is overshadowing features that have been popular in new builds for the past few years. This includes things like a gym and swimming pool. Many people looking at the market at the moment would happily trade these facilities so they can have their own private outdoor spaces.
Where to look?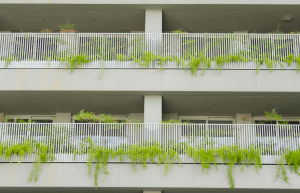 As we said above, we keep a close eye on the market so we can keep offering the best block management Bexley landlords can ask for. We look at new build projects across the capital to see where new stock and opportunities will be arriving on the market. The latest figures make good reading for people looking for new builds with gardens.
Bexley is currently the top Borough in terms of the percentage of new builds with gardens. It has an impressive 82%, meaning the vast majority of new homes have a garden. Hounslow took the second spot with 69%. The top three was rounded out by Barnet with 67%.
In terms of balconies, Barking and Dagenham has the highest percentage of new builds with them. This is an impressive 86%. Greenwich and Newham were the closest competitors, both having 82%.
If you are looking for new build homes and want either a garden or a balcony you would be best checking these locations first. This will give you the best chance of finding what you are looking for.
Preparing
While we are still battling coronavirus people can't move as freely as they did. This is causing problems for house buyers, whether they are looking for their own home or an investment. However, there are still opportunities in the market. You can also do things to prepare for when buying and selling can return to normal.
Block management in Bexley
If you are a landlord and want a reliable service, Finefair is the partner for you. We have a lot of experience and will manage properties effectively in all circumstances. More importantly, we can offer guaranteed rent to protect your income. So, if you have concerns about tenants being able to pay the rent, we have the solution for you.
We have a great reputation for providing the best block management Bexley has to offer. If you want to see why we are a top company, contact us. We can get you set up with a great service in days.