When they need council leasing Islington clients can call on Finefair. People never regret turning to us for first class assistance. We offer ongoing support for landlords and property investors with assets all across the capital. This covers all kinds of matters to ensure every client gets the help they need.
Islington shared-ownership homes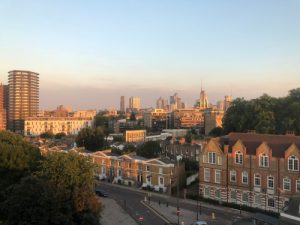 There are new flats for sale in Islington that are perfect for first-time buyers. These shared-ownership homes are in Caledonian Road. This is a 'down to earth' spot and prices start from £122k. As a result, you can easily get your hands on one of these N7 homes. This will enable you to spend your time in the trendy restaurants and bars on Upper Street.
If you are a first-time buyer, it is easier to get a home in this corner of North London than you might think. There are a number of 1 and 2 bedroom shared-ownership flats available at Market Gardens. This is a new development by Peabody with prices starting from just over £120,000. The name of the development comes from Market Road Gardens, the small park which is almost next door.
A great spot
These new flats are in an amazing location between Barnsbury and Lower Holloway. This is a particularly leafy place and the development also has communal gardens. Furthermore, the open-plan flats have their own private balconies. Market Road Gardens leads into Caledonian Park, giving people even more open space on their doorstep. Also, Highbury Fields is only a 20-minute walk away.
There is a great deal on offer in the area. For example there is live music and drama within walking distance. Two Zone 2 stations are close by including Caledonian Road & Barnsbury for Overground trains. The other is Caledonian Road Tube on the Piccadilly line.
A team you can count on
Finefair is an establishment known for its dedicated team and specialist work. We are some of the best providers of council leasing Islington landlords and property investors have access to. With our help it is easy to set up the leases and you can also expect stable income for the duration.
Don't wait and reach out to learn about what it is that our team could do for you and your portfolio.