We pride ourselves on offering the broadest range of services to our clients. One of those services is the council leasing Islington can count on. This is as well as working in Bexley, Haringey, Tower Hamlets, Camden, and all the other boroughs of London. If you're thinking of letting your property through the local council, we are the company who can help you through the entire process.
A one-stop-shop for your property needs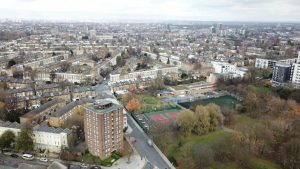 Council leasing is a sensible solution for landlords who want to hand over the responsibility of management to an authority in their area. The authority in question will deal with management, repairs, and tenant care. This saves you both time and effort. When you choose council leasing, you will also ensure that your property is never left vacant. Furthermore, you'll never be left without rent money from month to month. You will give up a certain amount of control over the property. While this is the case, you will also have complete peace of mind. You will know that the property is being put to good use throughout the leasing term.
Reach out for the council leasing Islington trusts
We have had over a decade to develop our skills. Consequently, we are extremely familiar with the complexities of London's property matters. We have strong working relationships with many local housing authorities and councils throughout London. So, when working with us, you can take full advantage of these connections.
If you need help with any issues relating to council leasing in Islington, we are the first choice for you. We know this inner London borough inside out in addition to all other areas of the capital. We don't charge any commission on local authority lettings. So, why not get in touch with us today and find out more about how council leasing could benefit you? Council leasing offers a wealth of benefits to many landlords and investors, whatever type of property you own.