Do you want to offload some of the responsibility of managing your property but still need the monthly rent? Are you interested in learning more about council leasing in Camden? Well, you should give us a call at Finefair today. We have more than a decade of experience. This includes history working with relevant authorities across London to arrange council leasing.
A fantastic option for your properties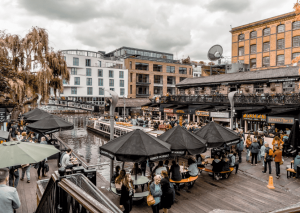 There are several advantages of council leasing as opposed to private lettings. For a start, it saves you time. This is because you will no longer have to manage your property yourself or look for tenants; the authority in question will do it all for you.
It is true that you will have less control over the process. However, it also means that you will be free to concentrate on other areas of your portfolio. Furthermore, you will never have to worry about the property being left empty. We will be able to advise you on whether this is the best course of action to take for your particular portfolio.
Help with council leasing Camden can rely on
Every London borough and every housing authority is different when it comes to letting your house. This is why it's vitally important to liaise directly with the authorities concerned. We have long and productive working relationships with London borough councils.
If they require help with council leasing, Camden, Bexley, Greenwich or any other area of the capital, can call on us. We are the premier choice for you to work with. Contact our team today if you have enquiries about any of our available services. We would be more than happy to discuss our work with you. From council leasing to private lettings to property investments, it has never been easier to get the help you need.