If you own multiple properties and don't have the time or resources to manage them all, look into council leasing. This is a way for you to reduce the amount of work you have to do. At the same, you will still be able to make money from your investment. We can enable you to take part in the opportunities for council leasing Bexley offers. This is through the expert assistance we offer across London.
Superb property services
When you choose council leasing, your property will be leaded by a relevant local authority. They will shoulder the responsibility for repairs, maintenance and tenants' issues. This can be perfect for those who are concerned about any aspect of management or finance.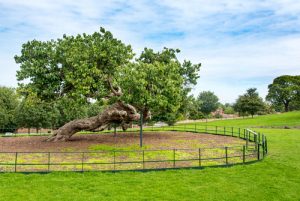 There are a number of benefits for landlords who choose to work with us. For instance, you can receive a guaranteed rent payment every month. This happens even during void periods, giving you financial security. You can also benefit from the fact that we charge zero commission when it comes to local authority lettings. At the end of the leasing period, your investment will be returned to you in good condition. This leaves you free to let, sell, or use the property in any way you wish.
Experts in council leasing Bexley loves using
We have plenty of experience with London council leasing. In addition, we are very familiar with the capital's property market. Over the decade since being established, we have worked with all types of properties. This has helped many landlords enjoy the benefits that come with local authority lettings.
Each authority will have unique rules and regulations. Because of this, good communication and information gathering are both key. At Finefair, we have long-standing connections with local housing authorities. This is along with councils throughout Greater London. This helps make us the perfect property company to help you do with your needs.
Finefair offers a wide range of services to suit various needs. To discuss council leasing in Bexley or in any of the other boroughs of London, get in touch. You can also request a free valuation through our site. We will help you to get all the information you need about the entire process.