We work with clients from both the private and commercial sectors. Among the many services we provide, we are able to handle all aspects of council leasing in Greenwich. If you wish to let your investment property through a relevant local authority, we can help to make it happen.
We have long standing, close ties with councils and housing authorities in all areas of London. This covers everywhere from Lewisham to Hillingdon and from Richmond Upon Thames to Barnet. This makes us the perfect property company to work with you towards your goals when it comes to council leasing.
Property services from professionals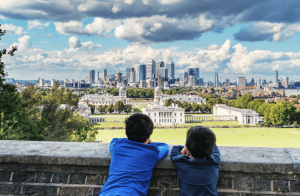 There are a number of significant benefits which you will experience when you decide to let your property in this way. To begin with, you will no longer have to concern yourself with problems such as repairs and maintenance. The authority will take on all these duties for you.
Council leasing is a great way to save time and reduce the work you have to do, if that's what you are looking for. Another big advantage is that you'll never be left without rent-paying tenants. Moreover, you are guaranteed to receive a regular rent payment every month, which will be set at the beginning of the leasing period.
Experts in council leasing Greenwich can trust
We have a vast amount of experience when it comes to working with council-let properties. Turning to us will enable you to liaise with the right people and find the information you need. Not only are we the most experienced choice, we are also the most financially realistic. This is because we charge no commission on local authority lettings.
If you're considering council leasing in Greenwich or any other part of this diverse city, make sure to consult us. You can find out what we can do to help guide you through the entire process. From providing advice to general management tasks, we are ready to handle all your property interests.