If you are a landlord with property to rent and are looking for a convenient solution to your needs, council leasing could be the way to go. We have been working with council leasing in Tower Hamlets and all other boroughs of London for more than ten years. This includes locations such as the City of London, Redbridge, Camden, and Hackney.
Through this, we have built up strong connections with local housing authorities and borough councils. With our network of contacts, we can help you to access the information you need. So, you can feel well informed about the council leasing process.
Premier council leasing in Tower Hamlets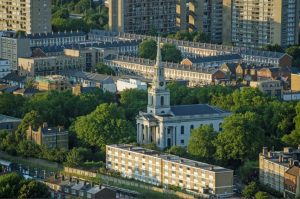 For busy landlords, council leasing can make their lives simpler. This leaves them free to focus on other areas of business. Most of these letting schemes will last for a few years, generally around three to five. But, every single authority will have their own rules and guidelines depending on where you are located. It's really important that you are well informed about all these issues before deciding to go with council leasing. Luckily, the Finefair team can help you to achieve this.
By letting your property with a local authority, you can reduce the amount of work you have to deal with as a landlord. The responsibility for repairs, maintenance, and resolving tenants' problems or disputes will be taken over for the duration of the leasing scheme. All the management will be done by the relevant authority. So, you won't have to concern yourself with the day to day management jobs.
Work with a leading team
We don't charge any commission when working with you on council leasing in Tower Hamlets. So, if you want to cut down on your work as a landlord and have the reassurance that you're working with experts, don't hesitate to get in touch with us today.