As one of the most highly regarded and versatile property companies in London, we are able to work with all kinds of clients. This includes everyone from first time investors to private landlords to large investment companies with huge portfolios. One of the specialist areas we deal with is council leasing in Redbridge. In addition, we work across all other London boroughs. This includes such diverse areas as Brent, Enfield, Kensington and Chelsea, and Sutton as well as Harrow.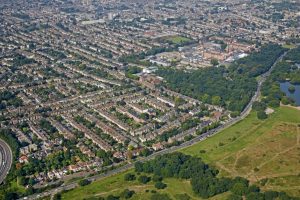 Each and every council will have different rules and guidelines for this procedure. Keeping this in mind, it's important to liaise directly with the right people. This will mean that you are always well informed about everything and know exactly what the leasing scheme will involve. As an investor, you want to know exactly what is going on with your investments at all times. We have strong, long standing links with many housing associations and councils across London. As a result, we will enable you to achieve this with ease.
Providing the council leasing Redbridge can rely on
By letting your property through the relevant housing authority, you can enjoy several different benefits. For instance, you will not be responsible for maintaining the property or dealing with the tenants and their problems. Instead, the housing authority will take care of all that for you. This makes it a sensible solution for busy landlords, perhaps those who have multiple properties to deal with.
Whatever kind of management or advice you need, you can be confident in our work. Our specialist teams have the know-how you need in order to make the whole process smooth and easy. If you wish to find out more about council leasing in Redbridge, don't hesitate to call us. We can also help if you want information about any other aspect of the London property world. Our expert teams will do all they can to assist you.