If they have an interest in taking part in council leasing, Enfield property owners can get in touch with us at Finefair. In fact, we can assist with this in any of the other 31 boroughs of Greater London. We'll help you to gather information. In addition, we won't charge you commission on our council leasing services.
A rewarding option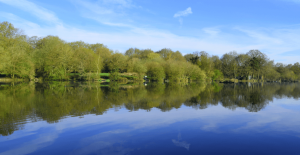 There are many advantages to be enjoyed from taking part in council leasing. For a start, you will not have so much responsibility for taking care of the property and tenants. This is because the local authority will take on this work.
It's an ideal option for busy investors or investment companies who have many properties to think about. You won't have to cover the costs of necessary repairs or maintenance throughout the tenancy. Moreover, you are guaranteed to receive regular rent money.
The details of council leasing schemes vary from council to council. Consequently, it can seem complicated when you want to arrange one of these schemes for your property. We have the knowledge you need to make a success of the venture. Throughout our work, we communicate directly with the relevant authorities.
The company you can count on for council leasing in Enfield
We have plenty of experience with council leasing in Enfield. This is as well as the rest of London, from Richmond Upon Thames to Barnet and everywhere in between. We are regularly working with borough councils and housing authorities. This means that wherever your properties are located in the city, we can assist you.
If you wish to let your property through local authorities and protect your investment for the future, don't wait any longer. Contact us at Finefair and find out how we can help you. With us, you can build long-term successful relationships with local authorities.