Council leasing in Barnet could be the right choice for your property. This is regardless of whether you are a private landlord or involved in a professional property company. When you decide to undertake council leasing you will hand over most of the responsibility for the property to the local council. This means less work for you, but also means you lose some control.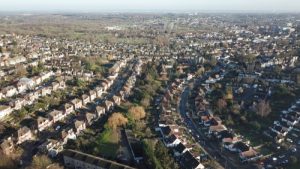 There are many benefits to be had from letting your property through a local authority in Barnet such as how you will not have to look for tenants. Additionally, you won't have to deal with issues that arise during their tenancy. Furthermore, you will have a guaranteed regular income from your property throughout the duration of the tenancy. Most schemes last for between three and five years, although this can vary.
Support with council leasing Barnet can rely on
We have many years of experience working with the local authorities in Barnet. This is as well as all the other boroughs of London. If you want to get involved with council leasing, we can help. Our team can assist with making the necessary arrangements with the relevant people. We deal with all types of properties here at Finefair. In fact there is no limit to the number of properties you can let with us. We can help whether you have a single property or an entire portfolio you want to make available to the council.
Work with the Finefair team
If you have an interest in council leasing in Barnet, Richmond Upon Thames, Kingston Upon Thames or any other London borough and want to find out more about it, get in touch and we will be happy to discuss everything with you. We can provide you with all the necessary information. As a result, you can be certain you're making the best decision for your property before going ahead.