Council leasing can offer many benefits to property investors and landlords. It can reduce management responsibilities. This is while ensuring the property will always be occupied. We have many years of experience in council leasing Kingston upon Thames can benefit from. In fact, we help with property matters across the capital. This includes everywhere from Merton and Sutton to Enfield and Croydon.
A reputable team of experts
Our experience working with local associations will greatly benefit you when you decide to work with us. We have long standing working relationships with London borough councils. As a result of this, we can help you to communicate with the right people. It's important to be as well informed as possible when taking on any kind of council leasing scheme. When you are working with us, we will make sure this is the case. Our team will help you access the information you need.
Council leasing Kingston upon Thames and further can count on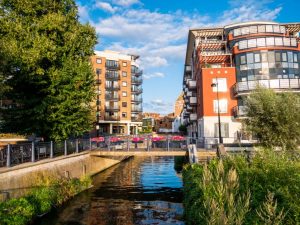 We deal with many different aspects of council leasing across the capital. This includes both procuring and managing properties. In addition, we provide support and consultancy services for housing associations and authorities. We advise them on improvements as well as ways they can develop relationships with their customers. Our experience in this field makes us the first port of call for anyone who needs help with council leasing in Kingston Upon Thames. We aim to make the process easier for everyone involved.
We work in this South London borough as well as across the entire capital. So, when you require expert support and services for your property, get in touch with us. We also offer advice to do with council leasing you can trust. The leading Finefair team would be more than happy to help you however we can. Don't delay and reach out to us today.