As one of the foremost property management companies and lettings agents in London, we deal with a wide spectrum of property issues. This includes council leasing in Croydon, Southwark, Barnet and all the other London boroughs. We have strong connections with London housing authorities and borough councils. This network of contacts makes your life much easier when you are looking to let your property through a local authority.
First rate property support
When you choose council leasing in Croydon or in any other London borough, you are reducing the amount of work you need to do as a landlord. This makes it a good choice for busy property investors. This is in addition to those who own multiple properties. You won't have to handle repairs, maintenance or worry about unpaid rent. The authority in question will take care of all these issues for you, guaranteeing that rent will be paid to you every month.
Providing assistance with council leasing Croydon trusts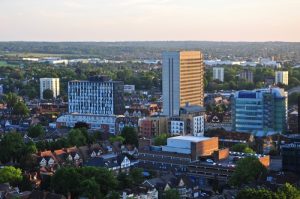 The terms of leasing vary between different authorities. So, it is always a good idea to find out all the information you can before embarking on one of these schemes. We can liaise with the relevant people and help you to source information directly from them. As a result, you will always be well informed about what will be happening with your property.
Besides dealing with council leasing in Croydon, we can take care of lettings, management, sales and purchases. This is along with any other concerns you might have relating to property in London and beyond. Give us a call today to speak to our dedicated team. This will allow you to find out all about what we can do for you. This is regardless of how big or small your portfolio is so don't delay and reach out.