As a landlord or property investor, you will know that maintaining a property throughout a tenancy can be a time consuming and complex task. We understand that many of our clients are very busy. They often have many properties to think about. We aim to advise them and provide practical help to ease their workload. For those who want to lessen their responsibilities for a property while still owning it, we suggest council leasing in Harrow and other areas of London.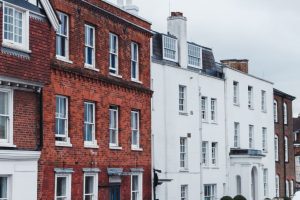 Taking part in a council leasing scheme will allow you to scale back your responsibilities as a landlord and leave you with more time to focus on other business. Most local housing authority schemes will last for between three and five years. However, this varies between different authorities. This is why it's so important to go straight to the relevant source for information. We will enable you to achieve this.
Make the most of council leasing in Harrow
We have close links with local housing authorities throughout the capital. This helps us bridge the gap between landlords and authorities. Consequently, we can help them to build long-lasting working relationships that are productive on both sides. When you're working with our professional team, you can navigate the council leasing process with ease. You can then enjoy better returns on your property investment. With no commission, we can help you to arrange council leasing without you having to worry about any financial risks.
Turn to Finefair today
We have plenty of experience in the field of council leasing in Harrow and in other London boroughs. This includes areas such as Ealing, Barnet, and Redbridge, to name just a few. Call our team now and find out about the many benefits you will enjoy by opening up your property to local council schemes.