At Finefair, we have been working hard to provide people with better homes. This is in addition to our efforts to guide property investors towards their goals. We have been doing this for over a decade and we just keep on getting better. When dealing with council leasing in Hackney or any other borough, we make sure to always stay ahead of the latest developments in London's property scene. This means we are able to provide a completely relevant and up to date service for all our clients.
Getting the most from your properties
With council leasing, you will be able to protect your income. You can also cut down on the number of responsibilities you have as a landlord. You will receive a pre-determined amount of rent throughout the leasing scheme. This means that you are guaranteed an income for the whole period and will enjoy greater financial security.
Turn to the right people for council leasing in Hackney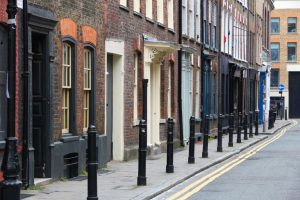 The property market is continuously evolving and every local housing authority has its own rules and guidelines. Because of this, it's important to source information from the right people. We can help you to do this. Not only do we have plenty of experience with the council leasing process, we also have strong working relationships with London borough councils. Consequently, we know exactly who to liaise with and who to source data from.
Start working with Finefair today. When you do, you will be able to begin building those long lasting relationships with the right people. This will really benefit you as a landlord in the long term. We don't charge any commission either, so we are a great option for council leasing in Hackney. This is as well as Barking and Dagenham, Southwark, Brent, Ealing, Havering and all other areas of the capital.