Whether you're an agent from a large investment company or a private landlord, the team at Finefair can help. We will help you to arrange successful council leasing in Southwark, as well as all other areas of London including Lambeth and Wandsworth. We can help you to find the information you need and enable you to communicate with the right people. This helps you to forge long and successful working relationships with local councils and keep your property occupied in the long term.
Since being established more than a decade ago, we have gained a wealth of experience. Within this, we have spent a lot of time working with local councils. We have consequently developed strong connections with many housing authorities throughout Greater London. This means that we are well placed to offer you advice and practical help when it comes to letting your properties.
Reap the advantages of council leasing in Southwark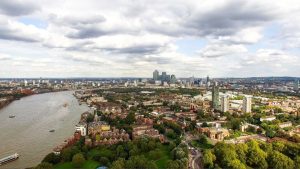 There are so many benefits that you will experience when you choose to let your property in this way. Firstly, you will not have to worry about management or maintenance. That responsibility will fall on the authority in question for the whole duration of the scheme.
You will receive a set amount of rent throughout this period. This means you will always know exactly when the money will arrive in your account and won't find yourself waiting around for payments. You will lose a certain amount of control over your investment. However, you will save valuable time and can be sure that your property is being well cared for.
Superb services from Finefair
If you would like to discuss the advantages of council leasing in Southwark with us, give us a call now. We will help you find out whether it is the right choice for you. Furthermore, we will provide you with all the information you need. We charge zero commission on local authority lettings. This makes it easy and cost effective to let your property through a local council.