If you wish to let your property through a local council or housing authority, we can make it happen. We have been established for more than ten years. As such, we have established a reputation as a leading name when it comes to council leasing in Wandsworth. This is in addition to our work in the City of Westminster, Islington, Camden, and every other London borough.
We regularly work with clients involved in both the public and private sectors. So, whatever your circumstances, we are confident that we can provide you with the ideal solutions for your needs.
Services you can count on
Council leasing can be advantageous for property owners. This is because it reduces the number of responsibilities you have as a landlord. At the same time, you will be protecting your investment. The authority in question will handle issues such as repairing damage and performing inspections. So, as a busy investor or landlord, you will save valuable time.
No better place for council leasing in Wandsworth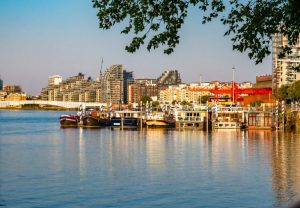 Most local authorities will take part in council leasing for a time period between three and five years. However, as each one is different, it's important to find out as much information as possible before the leasing begins. We have an extensive network of contacts. This is as well as a long history of working with local London authorities across all the boroughs. For this reason, we are the perfect choice to work with you on council leasing in Wandsworth.
From sourcing information about each individual council's leasing schemes, to liaising with the relevant people, we can take care of every detail. This is all without charging you commission. Each and every one of our services is high quality. On top of this, all members of our team dedicate themselves to offering first rate services. Call our team today to learn more about why we should be your first choice.