Council leasing in Lambeth is a good way to protect your investment. At the same time, you can ensure that the property is occupied. This is while reducing the amount of work you need to do as a landlord. This involves letting your property through a relevant local authority, council or housing association. Finefair has extensive experience in this area and regularly works with London borough councils throughout the entire capital. So, we are in the perfect place to help you achieve your goals when it comes to council leasing in this South London borough.
Benefit from council leasing in Lambeth
When you choose council leasing for your property, you will experience a few benefits. Firstly, all the responsibility and the costs for upkeep and maintenance of the premises will fall on the authority. Consequently, you won't have to concern yourself with this. Secondly, you'll never have to worry about finding tenants or being left without a monthly rental payment. The rent will be agreed in advance and paid to you throughout the duration of the scheme.
Depend on Finefair for support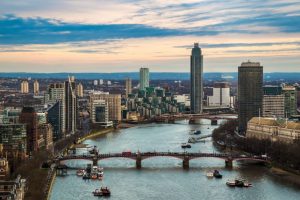 Most of these kinds of letting schemes will have a duration of between three and five years. But, as all authorities are unique and have their own guidelines, it's important that you get the right information before the letting period begins. When you are working with us, we will ensure that you know all the important information you need to know. Moreover, we will make sure you are completely confident letting your property in this way. We will help you to source the data you need and will be with you every step of the way as you embark on the council leasing process.
If you wish to learn more about council leasing in Lambeth, or in any other London borough, call us now. We will help you through the entire process regardless of where you are located. This includes Kensington and Chelsea, Merton, Greenwich, Redbridge and Wandsworth.