Amongst our various services, we can offer landlords advice, support and help with council leasing in Barking and Dagenham. This is as well as all other districts of London from Brent to Redbridge. We have years of experience in this field. Moreover, our specialist knowledge of the various council leasing procedures is sure to be advantageous to you.
A first class selection of services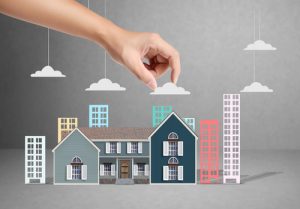 Council leasing will cut down on the amount of work you will have to do as a landlord. The authority in charge of your property will handle everything from paying for repairs and maintenance to communicating with tenants. One of the main benefits is the fact that you won't have to worry about your property or properties being left empty and unprofitable. Instead, you will receive rent even if there are periods when there are no tenants.
Leading services for council leasing in Barking and Dagenham
Not all leases are the same. The process is certain to vary depending on where your property is located. This is in addition to the requirements of the housing association you are working with. This is why you need to communicate with the right people and feel well informed about everything before going ahead.
We can help you to gather important information and liaise with the relevant people before you put your property up for council leasing. This helps everything to run smoothly and ensures that you enjoy a hassle free experience.
The field of property and council leasing is constantly changing. When working with us, you will be kept completely up to date with everything that is going on. If you wish to work with us on the council leasing Barking and Dagenham can rely on or any other property matter, get in touch with us. We would be more than happy to answer any questions.