Finefair is an establishment specialising in a variety of property matters. We offer expert help to landlords as well as property investors targeting London. Each member of our team takes pride in ensuring that we provide the highest calibre service possible. Our work covers areas such as the guaranteed rent Kensington and Chelsea can count on.
Looking For Contractors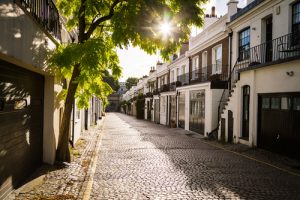 Kensington & Chelsea Council is conducting a search for contractors. They are looking for professionals who can build 600 new homes for the borough. This will include 300 homes especially for social rent. An OJEU notice outlines this new framework for the borough and covers house building activity. In addition to this, the authority wants a company to handle repair work and maintenance for existing houses along with mechanical and engineering work.
The expectation is for the framework to go live in the spring of 2020. It looks like the work will take up to 4 years to complete. A council spokesman said that the 600 homes to be built will be on sites the council owns. These will be either empty properties in need of rebuilding or derelict land. The properties will come about from new builds and not redeveloping existing estates.
There have already been consultations with residents in the area for schemes on 4 sites. This draft housing strategy also shows the council's intention to use the planning policy to make sure developers deliver more social housing.
Excellent Standards Of Work
We get a lot of clients through recommendations. This says a lot about the way we operate and how much people love working with us. Read through our site so you can learn all about the services we provide that landlords and investors can reap great benefits from. This includes the likes of the guaranteed rent Kensington and Chelsea trusts. If you want to know how rent guarantees work, watch our video here.
Reach out if you are ready to start working with us or have any questions. You can also request a free valuation by filling out the form and we will get back to you as soon as possible.