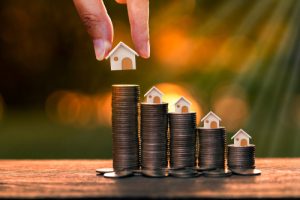 We are a team that strives to be the top one specialising in block management Enfield has. Due to our experience in this area, we know what strategies to use and when. As a result we satisfy our clients and get the best results for them. If you give us your time, we can help you as well.
Within Enfield, the first of 270 new homes has been revealed at Trent Park. This is an ancient former hunting ground that once belonged to the Tudors. The 413-acre estate includes forest glades and woodland, lakes, and bike paths. In addition, there is a wildlife sanctuary, an equestrian centre, and nature trails. There is also a Grade II mansion with wonderful parkland.
A bit of history
During its heyday in the 20th century, Sir Phillip Sasson was the owner of the estate. He was a legendary socialite, art collector, and politician. Phillip had a reputation for hosting glittering parties with guest lists full of the influential and rich. Notable guests include Rex Whistler, Charlie Chaplin, and Winston Churchill.
The war office requisitioned Trent Park in 1939. It became a surveillance centre where M16 could obtain essential intelligence from high-ranking German officers.
Now
In the present day, the site holds 56 acres of private grounds. Here, the developer Berkeley is constructing groups of detached and semi-detached homes. The plan for the actual mansion is to divide it into grand apartments. What was once a dairy in a quiet corner of Trent Park has also undergone redevelopment. It is now eight 2 bedroom apartments each with either a large terrace or a garden.
At Finefair, there are many reasons why we have a reputation as the number one company working in block management Enfield has. Perhaps the main one is that we make sure you don't have to deal with several people at once. Everything you need and more is right here with us. While this is convenient, it also offers the potential for savings.
If we can help you at all, please get in touch.