Here at Finefair, we pride ourselves on our reputation for property expertise. Many of our clients choose us as their sole property manager and lettings agent. Then, when they discover how great our services are, they choose to remain with us for many years. This is because they know they can trust us to take good care of their portfolio and provide the highest standards of management.
Ensuring clients are satisfied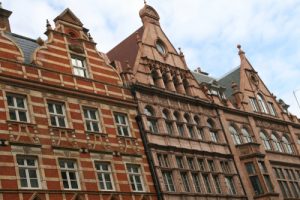 We are versatile enough to work with all types of clients and manage all kinds of properties. Our establishment offers such services as lettings, property management and block management in Enfield and beyond. We are able to manage a single block in one location, such as a housing estate or a block of flats, or multiple blocks scattered across several different locations.
Block management can be complex if you are dealing with several different property companies. However, when you are working with us, it becomes easy. Our diverse range of skills means we can handle an awful lot. This means you will only need to deal with one company. We can monitor all your data in one place and will save you valuable time. It also means that you will receive rent money from your tenants at the same time. This makes it incredibly simple to keep track of your finances.
The best place to turn for your property needs
You don't need to go anywhere else for the help you need when it comes to block management in London. We are ready to take on all the work it takes to manage your entire property portfolio, so get in touch and take advantage of our professional, streamlined services.
If they require block management Enfield should not hesitate to contact us on 0208 554 0500. We love hearing from people whether to answer questions or start providing them with first rate services.