At Finefair Ltd we work to give landlords confidence that their properties are in the right hands. We offer first rate management and regular maintenance. Whatever kind of home it is, we will keep an eye on it. We even take care of blocks and estates. On top of that, we can give our clients more choice in terms of lettings. One thing we can provide is the best council leasing Hackney and other boroughs offer. It is a great alternative to private letting.
A huge jump in prices
The last five years has been excellent for investors who have properties in Hackney. According to the latest data from Rightmove, the area now has 30 streets where the average price of a home is £1million. In 2015 there were only 3. That means the increase has been an astonishing 900%, better than any other area in the UK.
Where are hotspots?
Homes close to green spaces and transport links tend to have the best premiums on prices. Not surprisingly, many of the £1million streets in Hackney are close to Victoria Park. The most expensive street of all is the iconic Meynell Crescent where the average is £1.5million. Fassett Square is also a very popular spot. The homes are around a beautiful central garden.
Why is demand so high?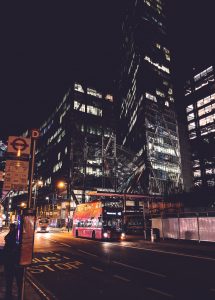 Homes in Hackney are popular for many reasons. One of the main ones is that a lot of families are trading apartments in central areas for larger homes here. In fact, many of these properties change hands in just a matter of days. Some don't even get the chance to launch online because so many potential buyers are waiting in the wings.
A lot of people are willing to trade living in prime locations so they can get more space and homes with gardens. The latter are one of the most important features people want with homes now because of coronavirus. Hackney has lots of these properties but still has good transport links so people can travel quickly to Canary Wharf and the City.
Which areas could become £1million hotspots in the future?
With demand continuing, many more streets in London could hit the 7 figure average in the future. Trying to spot them is a good idea as they could offer the potential for a healthy return on investment. Like we said above, two things to look for are streets close to transport links and green spaces. In addition, things like being in the catchment for a good school and close to amenities can make a big difference in values. Any property that can be close to these things but still offer privacy is perfect.
Talk to us about council leasing in Hackney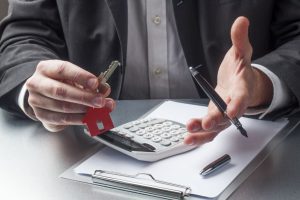 At Finefair Ltd we appreciate why so many people are looking at Hackney. We would love to help investors who want to find the right assets here. Then we can offer a full array of excellent services, including managing and a choice of letting options. We can work with each client to find the best option for them.
If you do decide to choose the public sector, we can help to set everything up. In fact, we are one of the most knowledgeable teams for council leasing Hackney has. Our relationship with the local authority gives us a great advantage here.
So, if you want any kind of service, please get in touch. Our goal is to build strong, rewarding partnerships with every single client.